About Us
We're Hapi Bottles, and we're on a mission to help people reduce their reliance on single-use plastics with our affordable, stylish, and high-quality reusable drinkware and accessories.
Our journey began with a simple idea: to create a sustainable products that would make a positive impact on the environment without breaking the bank. Today, we offer a range of products designed to meet the needs of every lifestyle, all at an affordable price.
We're proud to have built a reputation for quality and sustainability, and we're committed to continuing to innovate and create products that help people make a difference. We believe that sustainability shouldn't be a luxury, which is why we focus on creating stylish and affordable products that are accessible to everyone.
We believe that every time someone chooses a reusable bottle over a single-use plastic one, they're making a small but important step towards building a better future for our planet. And we're here to help make that choice a little easier with our affordable and stylish products.
Join us in our mission to reduce plastic waste and create a more sustainable future with Hapi Bottles.
Hapi News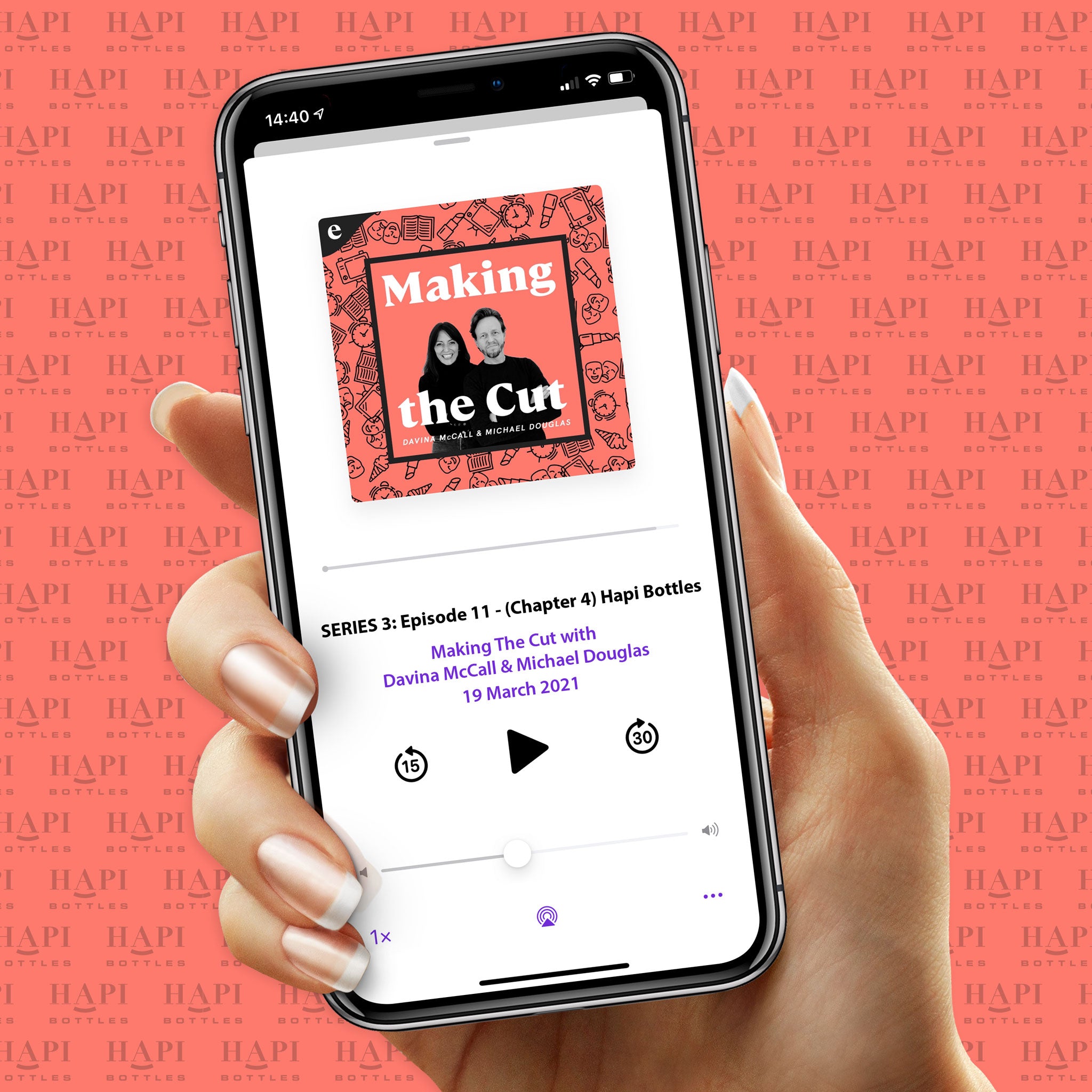 Making The Cut
We received an unexpected, but very welcome endorsement from none other than Davina McCall on the Making the Cut podcast she co-hosts with Michael Douglas.
Check out what Davina's review.